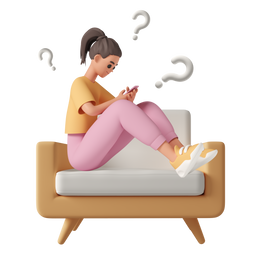 What skills are taught?
We believe in integrative learning. That means that grammar, reading, writing, listening, and speaking skills are reinforced every week.
Will this curriculum help me with the IELTS or TOEFL?
The Langscapes curriculum was not created to help with the IELTS or TOEFL assessments. Any improvement of scores will be coincidental and most likely due to a general increase in English exposure.
Will this class help me have an American accent?
We cannot guarantee that students will achieve a native-like American accent through this course. On the contrary, we support dialect diversity and encourage students to have exposure to many English dialects, not just standard American English. We do believe in correct pronunciation for the purpose of conveying meaning, and that is something that we practice with students during weekly Teacher Times.
Can children take this class?
This approach is not created for children, but for adult women looking to improve their professional, academic, and conversational English.
What is the cancellation policy for Teacher Time and Language Labs?
We understand that unexpected things and emergencies happen. When possible, we ask that you cancel your reservations at least 4 hours in advance. If meetings are not canceled or rescheduled by the meeting start time, the student will not be given another Teacher Time or Language Lab opportunity for that week.
What device should I use for Teacher Time and Language Lab meetings?
The meetings are designed to be used with smartphones, tablets, laptops or PCs that have Internet access.
How many students are in each Language Lab?
Language Labs are composed of a small group of students with a maximum of five students. Reservations are required to attend a Language Lab to ensure small group size.
Why should I attend Language Lab instead of more one-on-one meetings with a teacher?
We have years of experience in teaching classes of all sizes. We've found that small group sessions help learners improve their English much faster and helps to improve long-term motivation. Here's why we think small group sessions are so valuable: 1) It gives more exposure to other accents and varieties of English, 2) it provides more opportunities for real-life tasks and activities, 3) it helps build a community of learners who motivate and encourage each other. Those benefits are important to us because they are important to you.
How do I graduate to the next Langscape (or level)?
Every six months, all students take an assessment. The results of that assessment will determine the student's eligibility to graduate to a more advanced level.
How do I complete weekly Independent Learning?
Your teacher will upload weekly tasks to Canvas (our learning management system), and Discord (our school group chat). You can access all weekly Independent Learning through either of these platforms.
What tools and materials are used for the class?
A variety of tools are used to make the learning experience enjoyable. These tools include: Canvas.com & Ellii.com (for Independent Learning), Calendly (for scheduling), Zoom (for meetings) and Discord (for chatting with teachers and other learners).
Sign Up for Langscapes Today
Langscapes utilizes a subscription-based model to provide ongoing access to weekly lessons and course units.
See if it's right for you with a 1-week trial by signing up below!